Bibens Ace Hardware has the products you need to complete your at-home electrical & lighting project.  We carry a wide selection of light bulbs (including a large and ever-expanding offering of LED lighting), as well as switches, adapters, timers, extension cords and more.
Need help with electrical & lighting at home?  Just ask the experts at Bibens Ace.  We'll help you choose the right products for the job at hand, and provide tips for completing it with ease.
Want to order from the comfort of your own home?  Well now you can more easily than ever!  Click HERE to shop online at AceHardware.com and enjoy free delivery with qualified orders or free in-store pickup at your convenience, as soon as NEXT DAY!
Did you know?
The LED Light Bulb saves 90% energy

LED lights last longer up to 60,000 hours
LEDs are cool to touch
LED Bulbs are unbreakable
LED Lighting saves time, money and the environment.
Using a 3 Watt LED Light versus a 60 light bulb will save you $405.01 Per LED Bulb at 11¢ per kWh/60000hrs.
If every U.S. household replaced just one standard 60 watt bulb with an LED

Light bulb

 it could save  24,184.4 mega (million) watts per day. 
How to Read LED Light Bulb Packaging
Confused at all the bulbs now available on store shelves and find it difficult to understand the new packaging found with LED bulbs?  Take a look at this chart below:
What is the difference between warm white and cool white?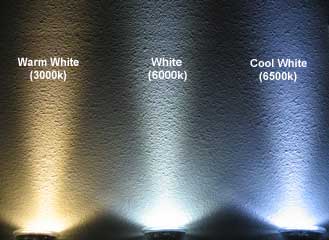 How Efficient Are You?
Check out tips and tricks for becoming as efficient as possible with your electrical & lighting from the experts at Efficiency Vermont.
Click on the Efficiency Calculator button below to estimate your current energy efficiency!